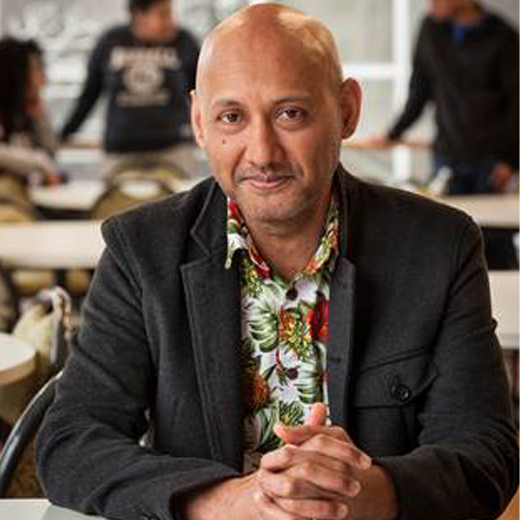 Patrick Vakaoti
Te Whatu Kairangi Award and Pacific Endorsement
Category winner

Achieving diversity and inclusion for improving outcomes for: Māori learners; Pacific learners; neurodiverse learners; and/or learners with disabilities
Humility at the heart of fostering student relationships
Patrick is Associate Professor in Sociology Te Whare Wānanga o Otago | University of Otago.
Patrick exemplifies how a relentless focus on student-centred learning leads to excellence in teaching.  His praxis emphasises how when humility and Pacific values are at the heart of fostering student relationships, learner success and transferable skills naturally flow. As a teacher he tries to walk in the shoes of Pacific lecturers like the late Professor Epili Hau'ofa.
In the field of Sociology, Patrick draws students to new learning and creates a safe space to explore contentious ideas that privilege Māori, Pacific, and other indigenous worldviews as critically valid knowledge systems. One student said, "His practice of incorporating various social and minority groups benefitted my learning. As a minority myself, it is refreshing to see the spotlight put on minority groups in class."
Patrick enables students to connect their lived realities through practical applications of Pacific languages, cultures, and identities in their tertiary pathway. 
He actively leads and influences the development of Pacific consciousness amongst non-Pacific staff. One colleague commented, "Patrick is one of a few Pasifika academics that teach into Social Work and to this end his impact on our professional students is profound."
Video Gallery
Associate Professor Patrick Vakaoti - Recipient of a 2022 Te Whatu Kairangi Award