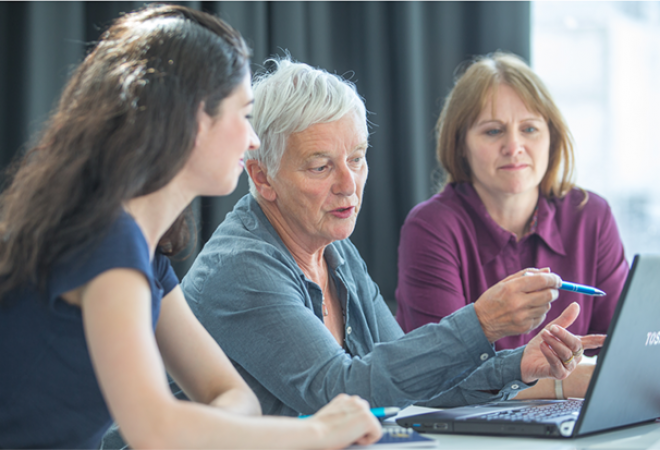 PROJECT
Conversation and Change: Integrating Information Literacy to Support Learning in the New Zealand Tertiary Context
Educational outcomes

,

Distance and flexible learning

,

Literacy and numeracy skills
Status
Project Details
A doctoral thesis completed in 2013, undertaken by Dr Angela Feekery, Massey University, to examine how students can develop their academic 'voice' as well as developing a longitudinal programme to improve students' information literacy (IL) and pre-writing skills.
Aims:
The main aims of the project were to:
explore ways to support university instructors to embed the development of information literacy (IL) competencies into their pedagogy and curricula to enhance student learning
take a learner-focused, process-oriented view of learning, and develop a thread of reflective learning throughout the programme
reconceptualise academic literacy concerns as developmental, create opportunities for formative feedback, and promote reflective teaching and learning practices.
Methodology:
The project methodology involved:
a participatory action research approach, working in collaboration with course coordinators to extend students' information literacy beyond their first year of study
a mixed method approach using a range of different qualitative data collection techniques including reflective journals, interviews, conversations, focus groups, surveys and document analysis.
The key research question was:
What factors impact on the successful embedding of information literacy across the four-year Bachelor of Environmental Planning (BEP) programme to support students to be effective learners in higher education?
Team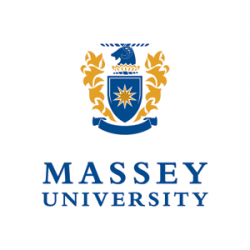 Dr Angela Feekery
Researcher
Massey University
Key Findings
The key findings from the project included:
The research highlighted that IL is fundamental to learning, and that academics need to take a more active role in embedding it into curricula and assessment to support students' IL development. Supporting academics to embed IL required relationship-building, collaboration with librarians, and professional development centred on learner-focused pedagogy and reflective learning.
The research confirmed the notion that supporting students' IL development relies on how academics promote and develop IL within their curricula. However, the clear message that comes from the literature and this research is that there is no 'one size fits all' solution to helping students develop IL to improve their research and learning processes and become informed learners.
The research revealed both a lack of understanding of how students learn at university and mismatches between instructor assumptions and approaches to learning and the realities of student experience.
The literature and librarian interviews suggested that IL remains housed in university libraries and that librarians rely on the willingness of academics to support the development of IL in the disciplines to reach a greater number of students.
The research confirmed that collaboration is an effective means of teaching IL, and that IL instruction within the disciplinary context is ideal. It also recognised that academics need to be more proactive in driving IL development opportunities. Embedded IL development in the BEP programme helped students develop essential academic competencies.
The research recognised the importance of on-going professional development that would facilitate IL development within the curriculum and assessment. In this research, such support was provided through building trusting relationships, which facilitated in-depth discussion and reflection on effective teaching and learning practices, and through research-focused professional development.
Key Recommendations
The key recommendations from the project included:
Curriculum design and pedagogy | Increased understanding of how students approach the research and writing process to complete course assessments would be beneficial for curriculum design and pedagogy. This may enable educators to consider learner-focused pedagogy that would increase student engagement in learning.
Learner-focused pedagogy | An increased focus on learner-focused pedagogy designed to foster student learning would benefit both instructors and students.
Collaboration | For academics to be actively engaged in designing IL initiatives, they need to become aware of the centrality of IL in learning and be more pro-active in initiating collaboration with librarians. Academics would also benefit from collaborating with teaching consultants familiar with learner-focused pedagogy to identify how IL can be effectively embedded into existing curricula.
Professional development | There was a significant shift in the way instructors viewed their role in developing IL and other essential academic competencies, from a remedial focus to creating explicit, developmental, active learning opportunities. This change in focus needs to be widely encouraged in higher education to enable students to become information literate in a world of ever expanding information. To enable such a change, participating instructors suggested more time for professional development around teaching needs to be recognised within workload allocations.
A thesis prepared by Angela Feekery.
(PDF, 3.98 MB, 408-pages).