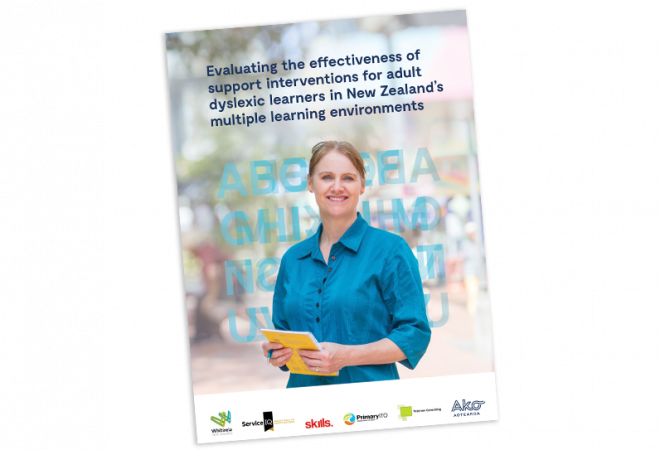 Evaluating the effectiveness of support interventions for adult dyslexic learners
Learning Designs and Teaching Strategies

,

Adult and community education

,

Workplace learning

,

Supporting staff

,

Supporting learners
Published: 6 November 2018
A report prepared by Mike Styles, Marianne Farrell, Dr Lesley Petersen, Mary-Ellen Mik-Dekker, Lee Agnew, Dianne Boss,Mary Silvester and Helen Borren.
ISBN: 978-1-98-856209-4 (online).
Want to know more about supporting and teaching adult learners with dyslexia? You're in luck. An Ako Aotearoa-supported project is exploring this topic, with findings and resources due out soon.
Co-funded by
Ako Aotearoa's
National Project Fund
Partnered with
Primary ITO, The Skills Organisation, Capital Training, ServiceIQ, and Whitireia New Zealand