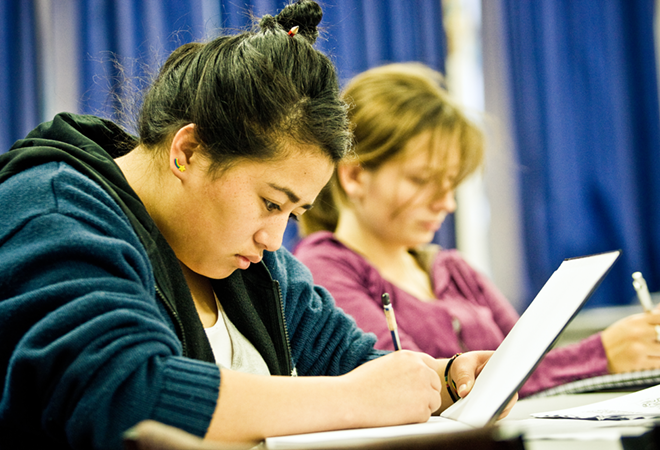 ALNACC RESOURCE
Learning Progressions for Adult Literacy
Supporting learners

,

Educational outcomes

,

Adult and community education

,

Literacy and numeracy skills

,

Learning Progressions
Project Details
Overview:
An introduction to the Learning Progressions for Adult Literacy by the Tertiary Education Commission.
Aims:
The primary aim of the guide is to outline the Literacy Learning Progressions for tertiary educators. A must-read and useful starting point for anyone interested in knowing more about the Learning Progressions and how to embed literacy into their teaching practice.
Key Points to Note:
The Learning Progressions are neither a curriculum, nor a teaching and learning programme. Rather, they provide a framework that shows what adult learners know and can do at successive points as they develop their expertise in literacy learning. Teachers and managers of adult literacy learners are invited to use the progressions as a basis for developing or adapting their own curricula, programmes, assessment tools and teaching and learning activities.
The framework can be used as a guide to identifying the next steps for adult learners.
Each progression covers a particular aspect of learning.
The progressions can be used in many different adult learning settings. They describe what is learned in the order that it is usually learned. They can be used to:
gain a basic picture of an adult learner's current skills, strategies and knowledge in oral and written English
identify the English-language demands of specific workplace, community, or personal tasks and texts, and
provide a sequence for teaching and learning programmes and suggestions to use in designing such programmes.
The learning progressions do not describe all of the knowledge and skills needed to meet any specific achievement standards or Unit Standards on the National Qualifications Framework (NQF).
The progressions do, however, have a natural link to the national assessment system. The highest step in each progression describes the knowledge and skills that underpin the literacy competencies demonstrated by learners with Level 2 or 3 NQF qualifications. Adult learners who acquire all the knowledge and skills described in the relevant progressions will have a sound foundation to build on if they decide to study for Achievement Standards or Unit Standards at Level 3, 4 or 5 of the NQF.
The progressions and Te Reo Rangatira (the Māori language)
The progressions show the development of expertise in listening, speaking, reading and writing in New Zealand English and the examples used include some words from Te Reo that are commonly used in New Zealand. This acknowledges Māori iwi as tangata whenua and reflects the fact that Te Reo is one of our official languages. Most New Zealanders regularly use, see or hear Te Reo and Māori concepts in their everyday lives. People who are fluent in Te Reo as well as English move easily between both languages and may respond to a question in English by using both languages. Tutors can acknowledge and reflect this in their own teaching, while at the same time using the progressions as a guide for literacy development.
A glossary of terms relevant to teaching literacy.
(PDF, 99 KB, 11-pages).
A introductory guide to the Literacy Learning Progressions for tertiary educators prepared by the Tertiary Education Commission.

(PDF, 1.4 MB, 63-pages).