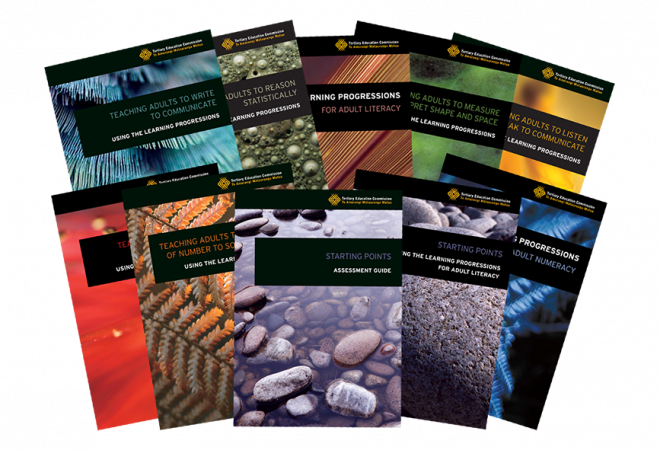 Resource Collection
Learning Progressions for Adult Numeracy
Literacy and numeracy skills

,

Learning Progressions
Project Details
Overview
The Learning Progressions provide a framework that shows what adult learners know and can do at successive points as they develop their expertise in numeracy learning.
In this resource collection you will find framework documents and supporting resources for educators relating to the Learning Progressions for Adult Numeracy. The framework can be used as a guide to identifying the next steps for adult learners.
Aims
The Learning Progressions are neither a curriculum, nor a teaching and learning programme. Teachers and managers of adult numeracy learners are invited to use the Progressions as a basis for developing or adapting their own curricula, programmes, assessment tools and teaching and learning activities.
The Progressions can be used in many different adult learning settings. They can be used to:
gain a basic picture of an adult learner's current skills, strategies and knowledge in numeracy
identify the numeracy demands of specific workplace, community, or personal tasks and texts
provide a sequence for teaching and learning programmes and suggestions to use in designing such programmes.
Support for educators
For many more resources, courses and support for educators, check out Manako – Ako Aotearoa's programme for educators working with adult language, literacy and numeracy learners.
Key Points to Note:
The Learning Progressions for Adult Numeracy have three strands:
In the resources section you can download the introductory guide to the Learning Progressions for Adult Numeracy as well as the guidelines to each strand and printable versions of the strand charts. There is also a range of supporting resources in this collection, including Learner Profiles and a glossary of terms for educators.