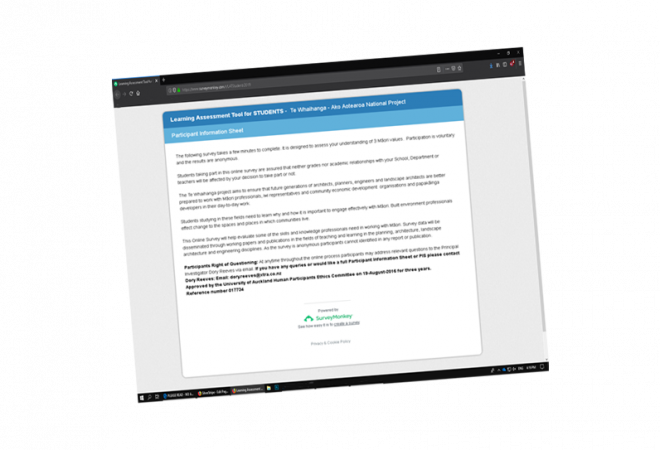 Te Whaihanga | Learning Assessment Tool Survey
Employability

,

Strategic Leadership and Change
Engineering and Related Technologies

,

Architecture and Building

,

Agriculture, Environment and related studies
This Online Survey takes a few minutes to complete. It will help evaluate some of the skills and knowledge professionals need in working with Māori.
The results may be disseminated through working papers and publications in the fields of teaching and learning in the planning, architecture, landscape architecture and engineering disciplines, however as the survey is anonymous participants cannot be identified in any report or publication.
A two-year project to help built environment professionals and students learn why and how it is important to engage effectively with Māori.
Partnered with
The University of Auckland