PROJECT
Taking Stock - Tertiary Practitioner Education Training and Support
Supporting staff

,

Research Methodologies

,

Strategic Leadership and Change
Status
Project Details
A project completed in 2010, commissioned by Ako Aotearoa and undertaken by Projects International, to carry out a stock-take of the qualifications, and formal and informal support, available to new tertiary teachers in New Zealand.
Aims:
The main aims of the project were to:
identify which tertiary teaching qualifications are being offered
investigate enrolments and completions in tertiary teaching qualifications
investigate the underlying philosophy of each qualification and the graduate profile it seeks to achieve
identify organisational policies and practices in place for supporting new tertiary teaching staff
identify other, more informal forms of support for tertiary teaching staff.
Methodology:
The project methodology involved:
a detailed survey of qualifications available in New Zealand
an evaluation of enrolment patterns and completion data
interviews with a range of key providers
online surveys of tertiary education organisations about selection development and support for new staff.
Team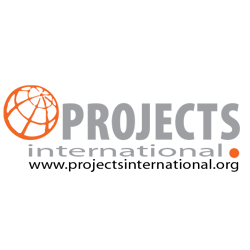 Martin Eadie
Projects International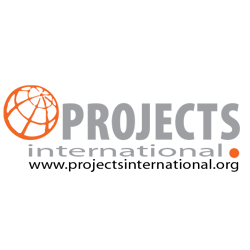 Chris Knol
Projects International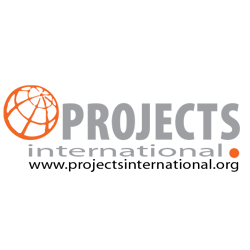 Brigid Thorns
Projects International
Key Findings
The key findings from the project included:
Different parts of the sector are in the process of rethinking their approaches to the induction and support of new teaching staff. However, approaches vary widely from institution to institution.
Publicly available summary data on the range of qualifications available for tertiary teachers are confusing. Initial keyword searches of national databases indicated there were 106 qualifications available to tertiary teachers from certificate to Masters level. However almost a quarter of these were identified as not intended for the education and training of tertiary staff. Of the 81 correctly identified by the metadata, 62 were active.
More than 8,000 people gained a tertiary teaching qualification between 2004 and 2008, with over 75% gaining qualifications at Levels 4 or 5. Of these Level 4 and 5 certificates gained, 74% were national certificates.
A significant number of qualifications do not appear to be graduating sustainable numbers of students. For example, 75% of all qualifications awarded during this period were for completions in just 13% of the qualifications (three national and five local).
Graduate profiles for different qualifications are highly variable. Many provide very limited information about the skills, knowledge and attributes that employers may expect from graduates.
It is difficult to identify clear academic progression between qualifications at Levels 4,5 and 6 or between Levels 8 and 9 in published graduate profiles. The popularity of local Level 6 qualifications fell dramatically between 2004 when there were 243 qualifications issued and 2008 (11). Data suggests that demand for postgraduate qualifications is increasing.
There are distinct differences between different parts of the sector in the importance attached to teaching qualifications. PTEs place a higher value on prior teaching experience and qualifications as selection criteria than other parts of the sector, but most ITPs and PTEs require full-time staff to gain tertiary teaching qualifications or the equivalent after starting employment. Around half of the respondents in both these sub-sectors require part-time staff to gain such qualifications.
There are distinct differences between sectors in the types of support offered to new teaching staff. A much larger proportion of ITPs offer reduced workloads to support new teaching staff than either universities or PTEs. The majority of PTEs and just under half the ITPs offer mentor support, while team teaching is also a favoured support approach in a large number of PTEs. Most providers offer induction programmes to new staff, with these programmes having very similar content, with the exception being that the universities generally do not include moderation of assessment as a significant component of their programmes.
Most ITOs require their assessors to undertake formal training in assessment and also offer induction courses for new assessors. Most responding ITOs use mentoring support for new staff and/or membership of assessor networks as key components of support programmes.
Key Recommendations
The key recommendations from the project included:
Content of graduate profiles and outcome statements | The content of graduate profiles and outcome statements for tertiary teaching qualifications varies widely across tertiary teaching qualifications. In some cases, the content is one or two sentences and in other cases these statements provide a comprehensive overview of the qualification. As well as a wide variation in the volume of the statement there is also a wide variation in the type of information being conveyed in these qualification statements. Graduate profiles and outcome statements need to be consistent and provide better information.
Subject classifications | The 62 active tertiary teaching qualifications are also categorised under 14 different subject classifications. In a large number of cases the rationale for using the assigned classification is not obvious from the qualification title or the qualification's outcome statement or graduate profile. The rationale for using the assigned classification needs to be clearer.
Providing key qualification information | The inclusion of closed qualifications (with no indication of their status) on the two government agencies' public databases combined with inconsistent use of the subject classification field and the wide variations in the content of qualification outcome statements and graduate profiles, limits the value of the databases as efficient and effective search tools for learners and other interested parties. Providing information on the status, active, inactive or closed (or agreed terminology) of a qualification on 'KiwiQuals' and 'Whichcoursewhere' would be very helpful for all users of these public information websites.
Collaborative approach to further qualification reviews and developments | Over the last six years the total stock of tertiary teaching qualifications has remained stable at approximately 60 qualifications, with 25 new qualifications being registered and 18 qualifications closing during this period. The majority of changes in qualifications have occurred in certificates and diplomas, at levels 4 to 6 (11 new registrations and 17 closures), in the ITP sector. Also from the data supplied by qualification owners, 30% of the 62 active qualifications will have their next reviews during 2010, 2011 and 2012. There may be both an opportunity and a desire for a collaborative approach to further qualification reviews and developments in this area. A useful start could be collaborative work on developing (or adapting a hierarchy of outcome statements) across the typical graduate profile for tertiary teaching qualifications at different levels.
A research report prepared by Martin Eadie, Chris Knol and Brigid Thorns. Published June 2010.
(PDF, 1.1MB, 74-pages).