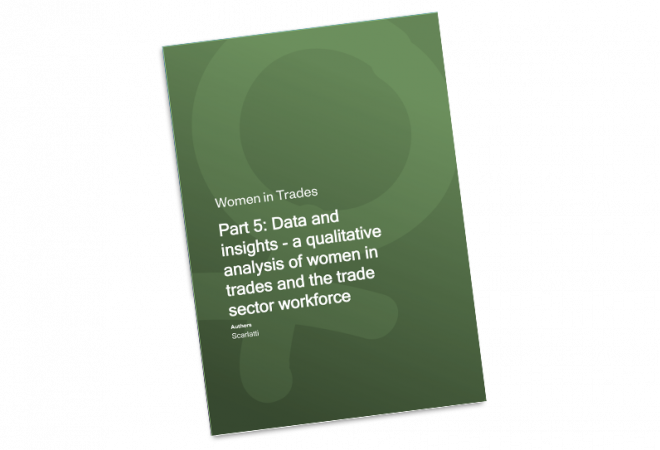 Part 5 – Data and insights – a qualitative analysis of women in trades and the trade sector workforce
Employability

,

Supporting learners

,

Learner Access and Pathways

,

Supporting staff

,

Workplace learning

,

Strategic Leadership and Change
Architecture and Building

,

Primary industries
The final output from the Women in Trades project led by BCITO for Ako Aotearoa.
This report provides valuable information on sector attributes, dynamics and trends existing in the trades sector workforce. This will be helpful to stakeholders to inform decision making, with a key focus on women in trades and the impact of engagement with vocational education and training.
The research findings come from the extensive programme of quantitative analysis of the trades sector workforce in Aotearoa New Zealand conducted by Scarlatti.
A three-year project, jointly commissioned by the Ministry for Women and Ako Aotearoa, to increase the participation and success of women in construction and engineering related trades where they are traditionally under-represented. A collaboration of five Industry Training Organisations, Manukau Institute of Technology, industry and educational organisations and secondary schools.
Co-funded by
Ako Aotearoa's
National Project Fund
Partnered with
Industry Funders