WORKSHOP
The process of collecting evidence of learner Benefit
Duration
Half-day
Price
Email info@ako.ac.nz for pricing

Get practical information on the importance of evidence-based education and how to integrate evidence collection into day-to-day practice. Clarify the practices that work best for learners and learn how to use professional, reflective practice.
Workshop Details
This interactive 3-hour in-house workshop provides participants with practical information on the importance of evidence-based education and how they can integrate evidence collection into their day-to-day practice. The session will aid participants to clarify what in their practice works best for learners and will offer ways to support their professional, reflective practice.
Facilitated by Jennifer Leahy who worked for 10 years as a lecturer in adult education at the University of Canterbury and Christchurch College of Education, and has also been involved in teaching adults at Christchurch Polytechnic, and a range of community education programmes. She is working on her PhD specialising in adult education.
Contact your local hub to book an in-house workshop on this topic.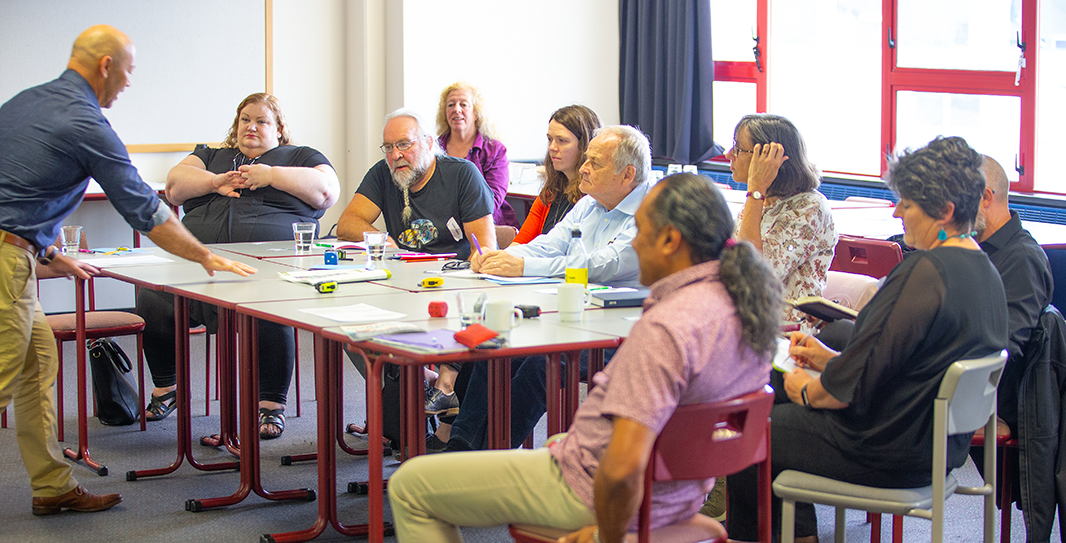 Taking that next step in your professional learning and development is easy with Ako Aotearoa. Everything we do is evidence-based. Everything you'll learn is practical, high-quality, effective and sustainable.
We offer three main ways to learn and develop with us.
In-house Learning and Development
We can come to you to deliver in-house professional development.

Contact us

to discuss your needs and budget or download our in-house PLD flyer.
Public Workshops
Come to one of our half-day or full-day

public workshops

taking place throughout the year in different parts of the country.
Online learning courses
Our online courses use a combination of synchronous and asynchronous, facilitated learning and incorporate time for practical application.