Te Pā Harakeke Tapatoru
Te Pā Harakeke Tapatoru is the metaphorical model that underpins the Tapatoru Ako Professional Practice Award. The naming of this award arises from whakataukī (metaphors) relating to harakeke (flax) and the values 'espoused' by two interwoven whakataukī.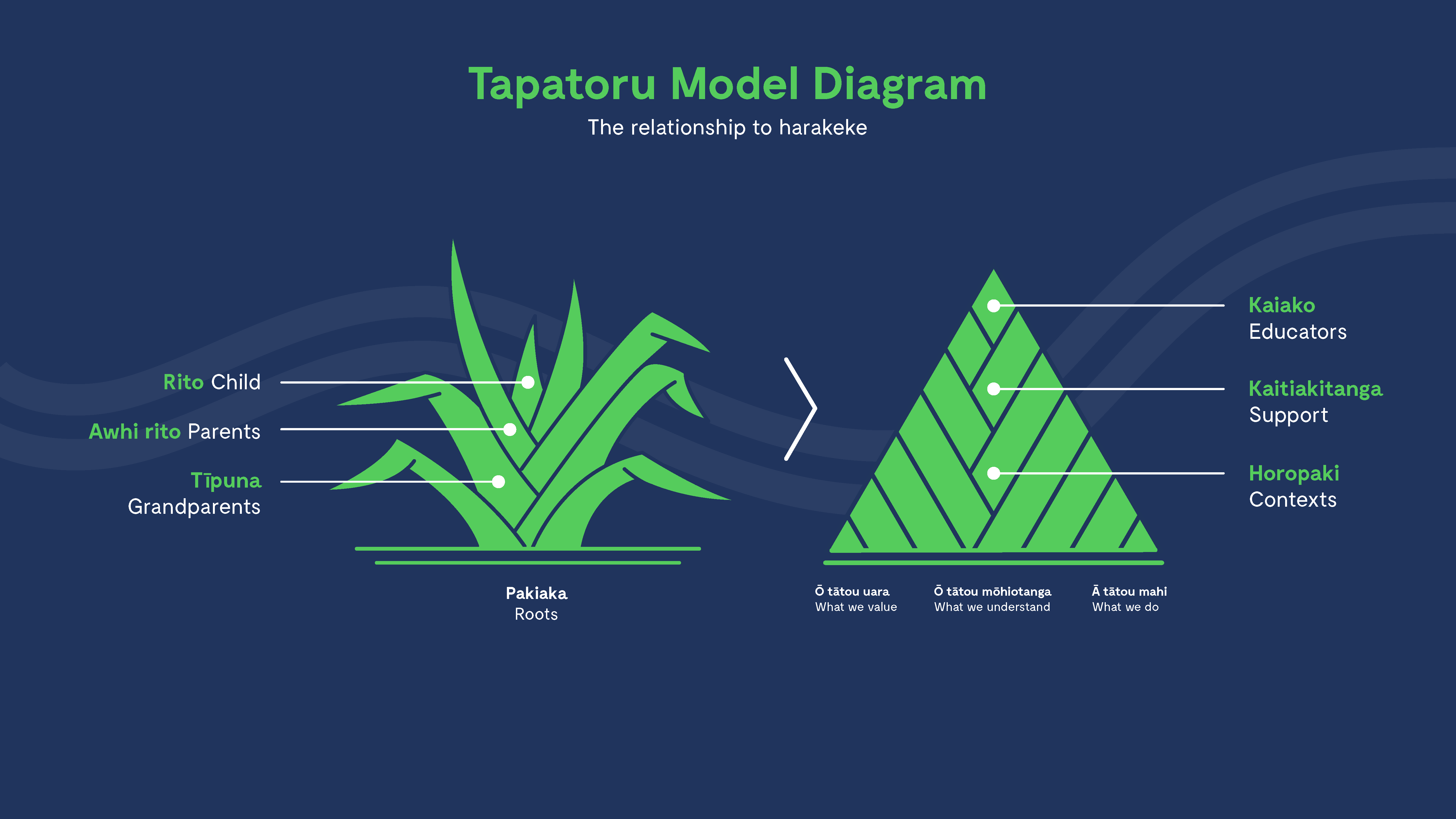 'Te pā harakeke' is a metaphor for the whānau, or family. It is a multigenerational model with multiple layers of support. At the centre of the pā, or bush, is the 'rito' which grows at the apex of the bush and is likened to a child. The two flax blades immediately either side of the 'rito' are its parents or 'awhi rito'. The outer blades of flax are the 'tīpuna' or grandparents. These outer layers are like palisades which offer a level of safety and protection for the inner and more juvenile flax blades. When a parent passes away, marae orators often refer to them as having 'abandoned their pā harakeke', or whānau.
Ako Aotearoa employs the pā harakeke metaphor in the tertiary teaching and learning context. In this case, the growing tip or 'rito', which is located at the heart and apex of the harakeke bush, represents the learner.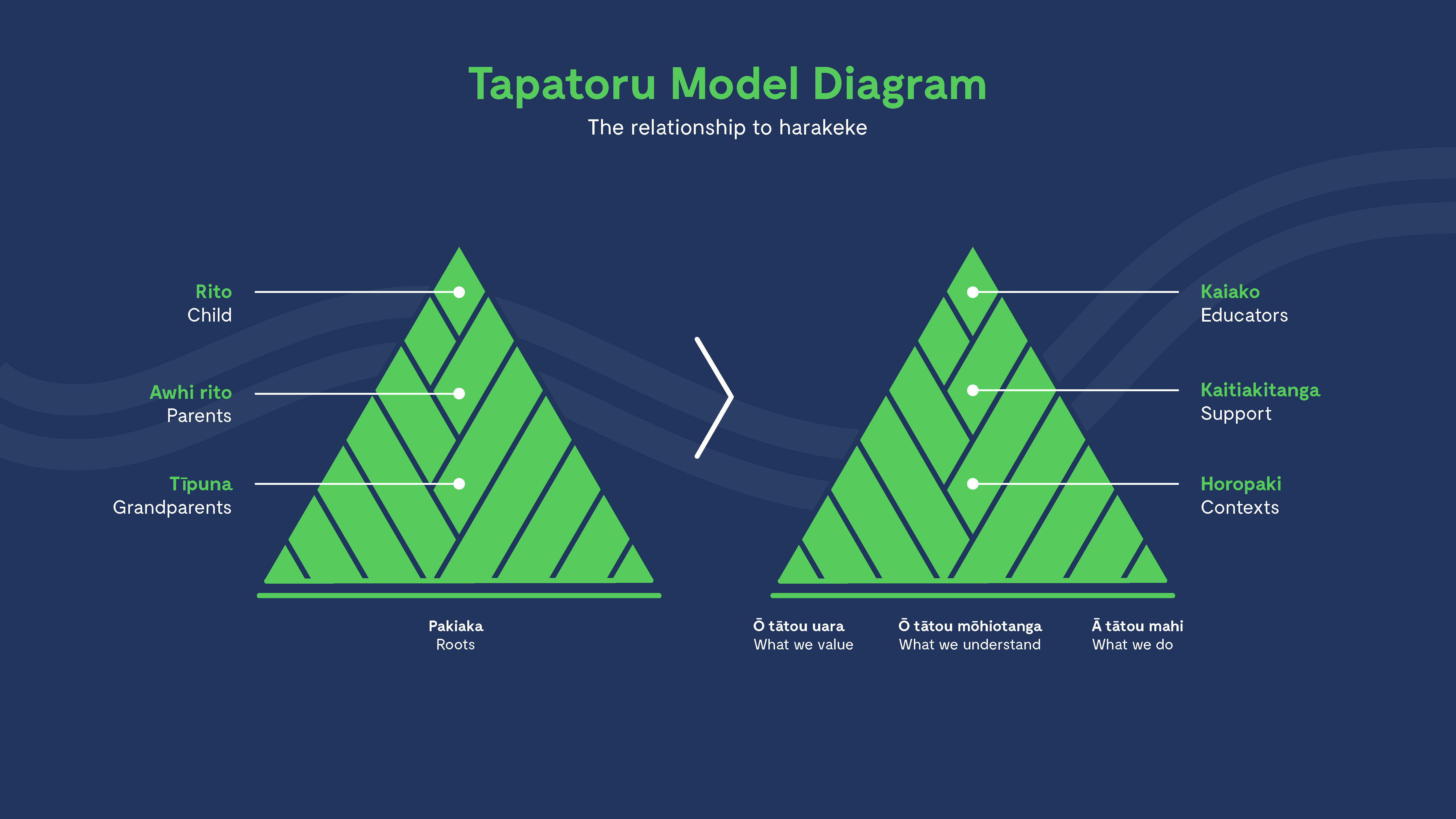 Te Pā Harakeke Tapatoru recognises the diversity of educational contexts and allows educators' unique experiences to inform their professional learning journey with us.