WORKSHOP
Enhancing Pacific Cultural Capability
Duration
Full-day with follow-up online
Price
Contact us for information
Workshop Details
Course outline
Each course consists of a workshop delivered face-to-face or by video conference, followed by optional four-week facilitator support. This support is in the form of a community of professional learning. It is self-paced and takes a minimum of 1-2 hours of engagement per week. 
Topics covered
The course covers:
the

unique history, language, migration story, cultural and social structure of seven Pacific cultures

a range of

approaches to engage with the Pacific Island learner in a way that makes them the centre

of

engaging and learning

opportunities for practice

and reflect

ion

on the new learning and to exchange experiences and ideas with

other participants

and the facilitator.
The learning outcomes
At the end of this course participants will:
engage in

Pacific greetings

and welcomes

have clear

pronunciation of Pacific words and phrases

have p

ractis

ed

implementation of values in teaching practice.
Who is this in-house course
for?
This course is recommended for more experienced practitioners seeking to extend or verify their understanding and practice of engagement with Pacific cultures, as well as develop a relevant specialisation. (Tapatoru Pūkenga Papa Toru – Level Three).
About the facilitator
Saylene Ulberg-Tanielu has an adult education teaching background and is currently completing a Music degree. Saylene is an extremely capable facilitator in the area of cultural centred pathways bringing a freshness to greetings, pronunciation and talanoa. Saylene lives her life based on Pacific values and she will show how these values really matter in terms of engaging Pacific learners.
Ako
Aotearoa
badges
Participants can earn Ako Aotearoa digital badges as evidence of participation and completion of course requirements.
Email aln@ako.ac.nz for more information or to book an in-house course on this topic.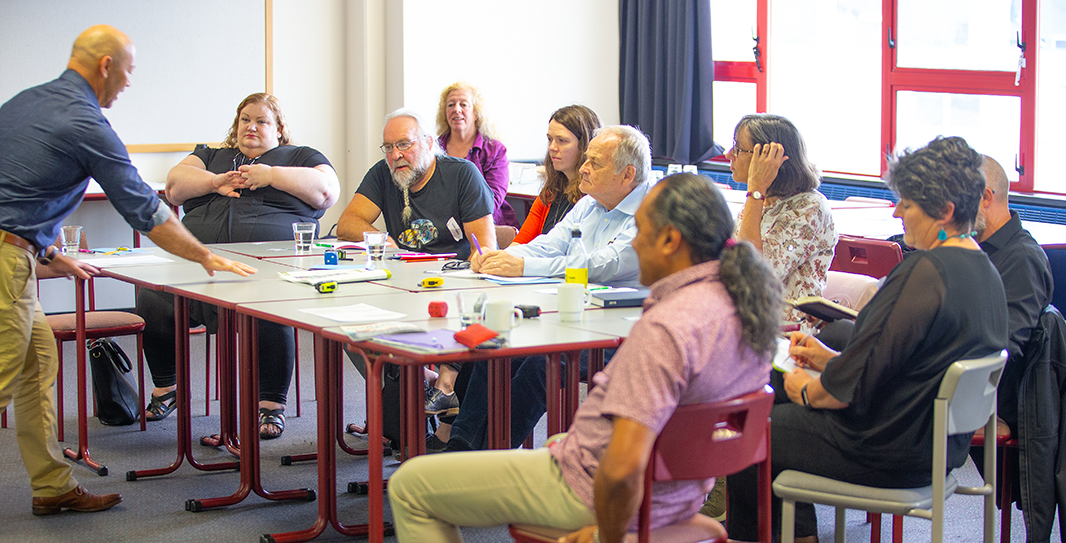 Taking that next step in your professional learning and development is easy with Ako Aotearoa. Everything we do is evidence-based. Everything you'll learn is practical, high-quality, effective and sustainable.
We offer three main ways to learn and develop with us.
In-house Learning and Development
We can come to you to deliver in-house professional development.

Contact us

to discuss your needs and budget or download our in-house PLD flyer.
Public Workshops
Come to one of our half-day or full-day

public workshops

taking place throughout the year in different parts of the country.
Online learning courses
Our online courses use a combination of synchronous and asynchronous, facilitated learning and incorporate time for practical application.